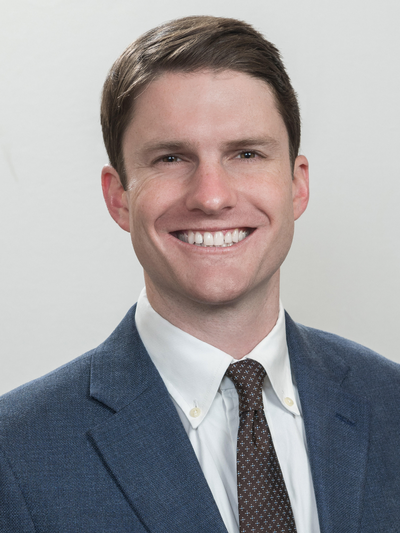 Reid Powers
Associate Attorney
(512) 617-7325 (Direct)
Reid is an attorney at Saunders & Associates who practices estate planning and probate law. He helps clients create estate planning and incapacity documents such as wills, revocable and irrevocable trusts, marital property agreements, powers of attorney, and charitable gift documentation. Reid also represents clients through the probate process in court. Reid believes that a good estate plan should be an expression of a person's values.
Reid grew up in Austin and graduated from the University of Texas with a B.A. in History and English. He received his J.D. from the University of Texas School of Law in 2019, having clerked for the Texas Attorney General's Charitable Trusts Section and for Judge Guy Herman of the Travis County Probate Court No. 1. Reid is a member of the Real Estate, Probate & Trust Law Section of the State Bar of Texas, The University of Texas at Austin Gift Planning Advisory Council, and the Texas Young Lawyers Association, and is currently serving on the Board of Directors for the Estate Planning & Probate Section of the Austin Bar Association. Reid has helped write several papers on charitable giving for the Texas Bar's legal education courses.
Reid lives in south Austin with his wife, Kelsey, and their cats. In his free time, he enjoys reading (especially history and poetry), running on Austin's many beautiful trails, and trying out new restaurants.